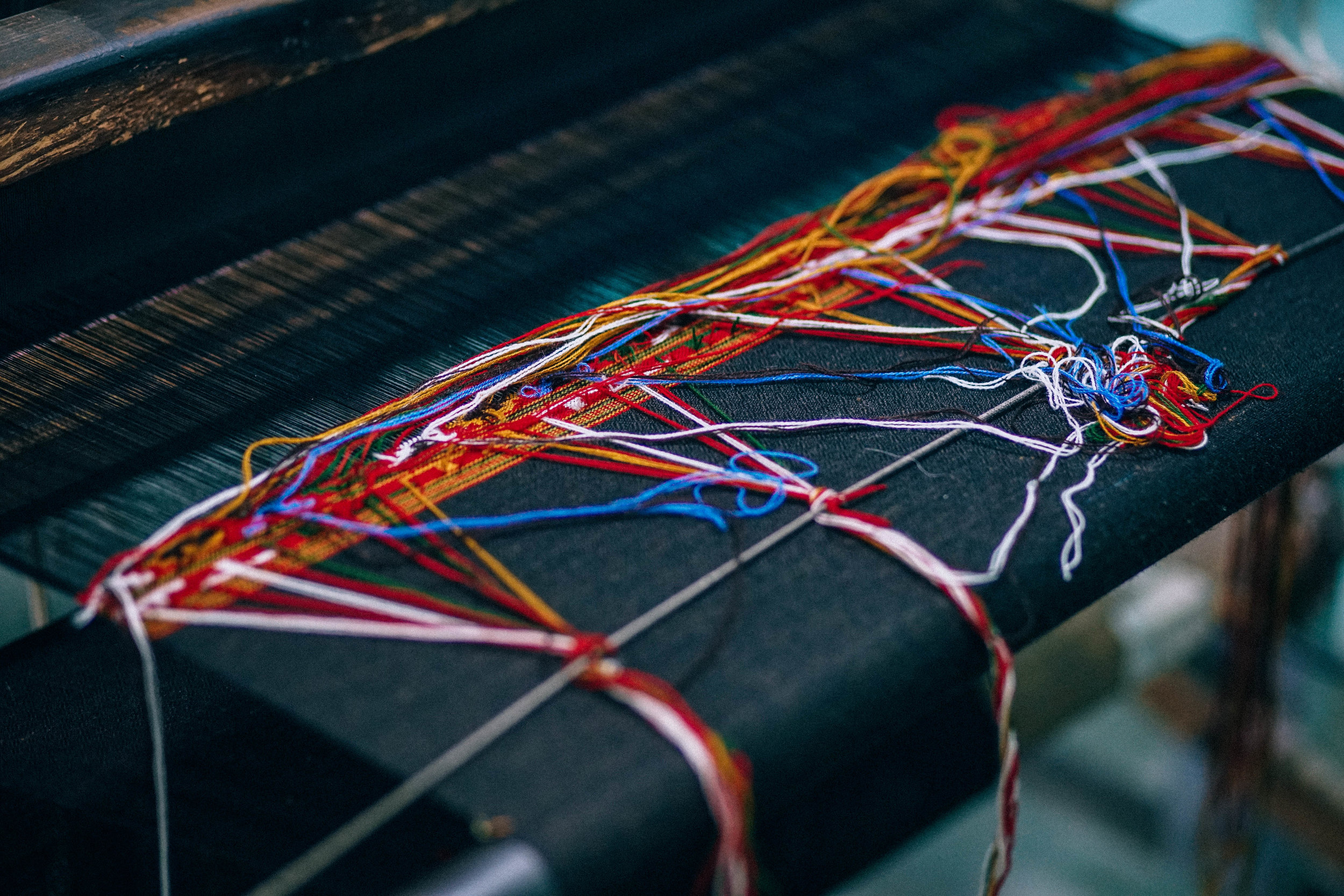 MADELEINE MOORE
DESIGN STRATEGIST
I help organizations use design thinking to build better programs and guide them on how to incorporate it into their everyday work.
I'm a public health professional-turned-marketer-turned-design strategist. I've been working on projects in East Africa for 7 years, living and working in Tanzania for the last 4.5.
I'm currently based in San Francisco and Amsterdam.
Services
I work with clients to design creative products, services and programs for their users, using the process as training ground for building in-house design thinking expertise.
I can support you and your team in a variety of ways. Check out some examples below and get in touch to design an approach that works for you. Let's inject a boost of creativity and set your team up to run with it!
We're stretched! I just need you to do it
Have a design challenge you need to tackle but just don't have the manpower to do it in-house? Maybe you need to create a new communications campaign, or come up with a program strategy for an incoming grant? I will put together a team, and get it done. I will check in with you at crucial moments to ensure I am meeting your needs and share back as much or as little about the process as you want. I'll create specific, actionable plans for your team to take forward at the end.
Take us along for the ride
Want to try something new and innovative? Not ready to dive in fully but want to make sure your team learns from the experience? I will work closely with selected individuals from your team on each step of the design process, up-skilling them and building internal resources along the way. Learning experiences can be built in for those not directly involved in the form of workshops, immersive activities or presentations. Test the waters of design thinking and build some in-house design thinking champions.
teach me your ways
Looking to bring design thinking into your everyday work in a systematic way? I will work with you to build your internal capacity from the ground up. Partnering with your team on a series of projects - first as a leader, then as a teammate and lastly as an advisor - we'll incrementally transfer responsibility to your team as they gain experience. We will build key skills while tackling real design challenges. We will identify potential structural barriers to innovation and come up with personalized solutions for addressing them.
Skills
Below are some of the specific skills you can expect me to bring to the projects I work on.
design thinking
From concept to implementation, I've led teams through design thinking processes on a variety of topics. Beginning with understanding the context of a problem or challenge, to uncovering underlying barriers and insights, developing and testing new ideas and scaling up selected solutions, I've led teams from beginning to end.
Project strategy, implementation & management
I am an experienced project manager, including program strategy and design, contracting, budget development and management, implementation, evaluation, and reporting. I've worked with a wide range of stakeholders—from traditional large donors to individual funders to media agencies.
I've led on strategy and implementation for large multi-million dollar programs and effectively communicated evolving strategies to stakeholders.
Creative workshop Design & facilitation
I am a skilled facilitator and am experienced in designing and leading "design sprint" workshops to quickly develop and test ideas. These workshops can be used purely as a practical step in the design process and can also be used as a training opportunity for team members.
Recruitment & team development
I have experience building teams specifically for implementing innovation and design thinking within a larger organization. This involves implementing creative processes for recruitment, on-boarding, team building and evaluation.
organizational preparations for innovation
In preparation for introducing design thinking, I've helped organizations foresee and prevent potential barriers to new ways of working, heading off possible roadblocks down the line. These have included business systems and process flows, building buy-in from leadership and other members of staff, and level-setting around decision-making.
BUSINESS PLAN FOR PRIMARY HEALTH CLINIC FRANCHISE
MARKET ANALYSIS FOR MOSQUITO PREVENTION HOME GOODS
COMMUNITY HEALTH WORKER WORK-FLOW AND REFERRAL APP
ENGAGING APP FOR TALKING TO TEENS ABOUT SEX & PREGNANCY
NATION-WIDE PROGRAM TO REDUCE UNPLANNED TEEN PREGNANCY
DESIGN SPRINT TO REDUCE TRACHOMA INFECTION
Get in touch to learn more about these projects.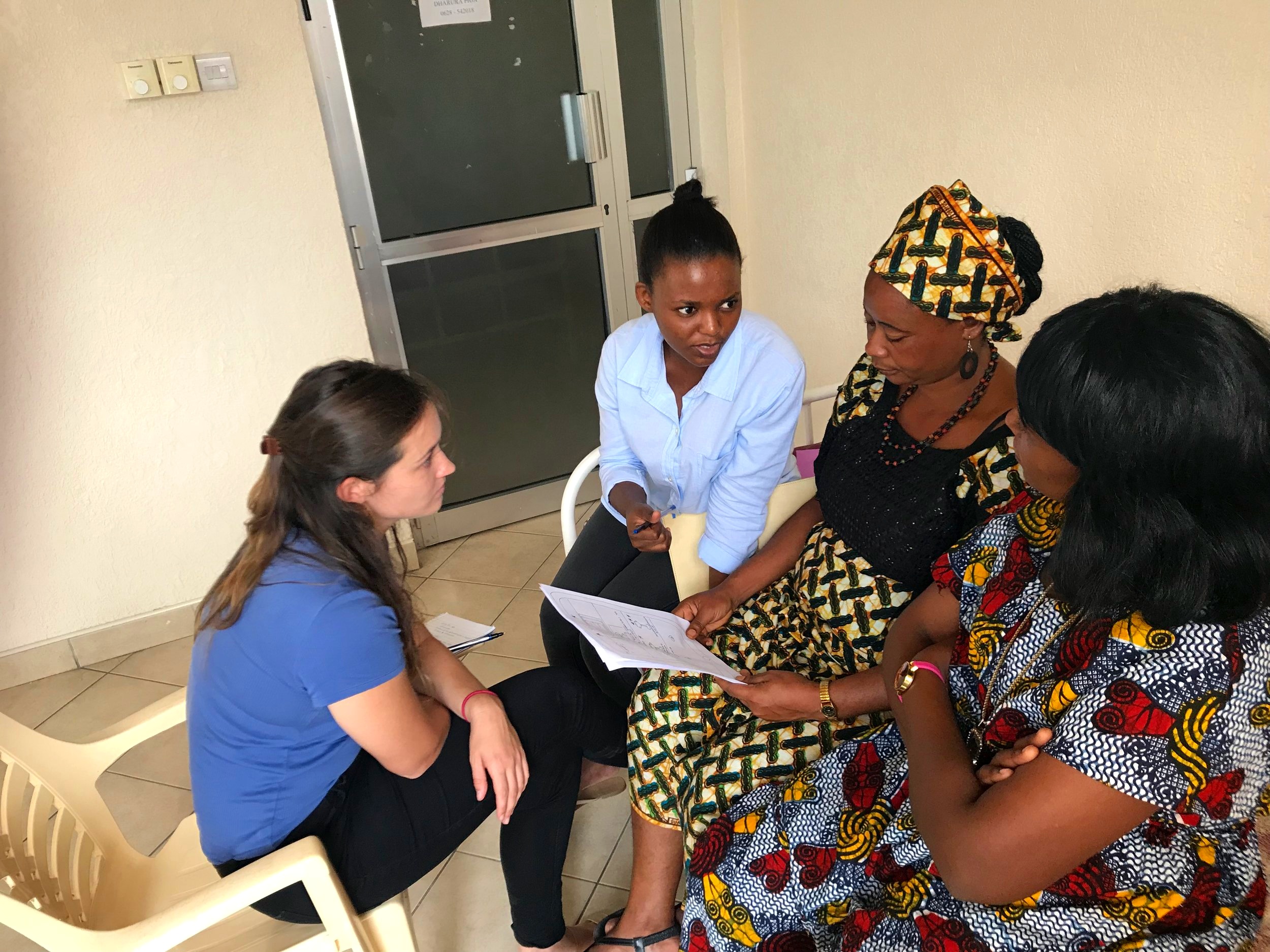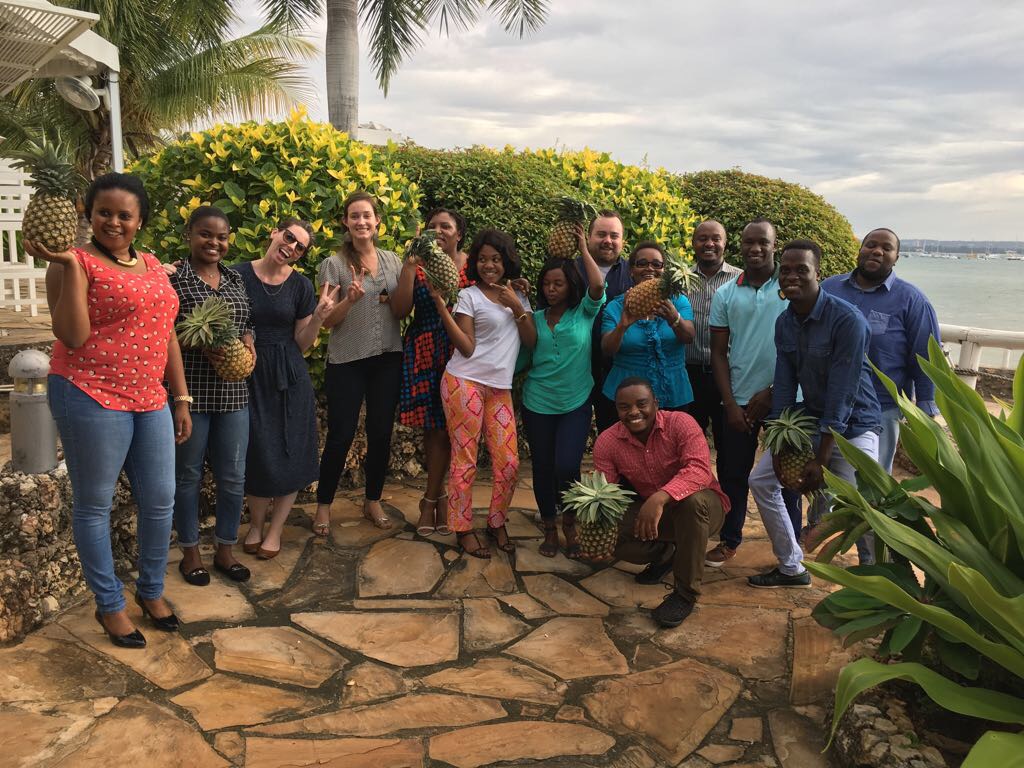 If you're a non-profit:
I'm a NGO'er-turned-designer. I've been on both sides and speak NGO and design. I know what it's like to have to meet big goals, manage budgets and logframes, write formal reports, have zero time for creativity and talk to HQ and donors when things don't go as planned…
AND I've seen the transformational impact that design thinking can bring to social programs. I know how scary it can be to change things up, and I've dealt with the challenges of trying something new in deeply traditional and hierarchical environments.
If you're not a non-profit:
I've successfully worked in tough environments, marketing tough products, without a lot of resources at my disposal. I've interviewed rural imams and priests about their opinions on teenagers in their communities using birth control, designed complex communications materials for clients who can't read, and worked on service design with no budget for renovations.
Working with these constraints has taught me to be creative, flexible, open and optimistic. If I can be successful in those environments, I can be successful anywhere!
Get in touch!
Send me an email with some details about your project, and we can set up a time to chat!
You can reach me at madeleine.d.moore@gmail.com or via the form below.